Becca's Videos: SuperBecca and CatBecca vs. Wonder Ashley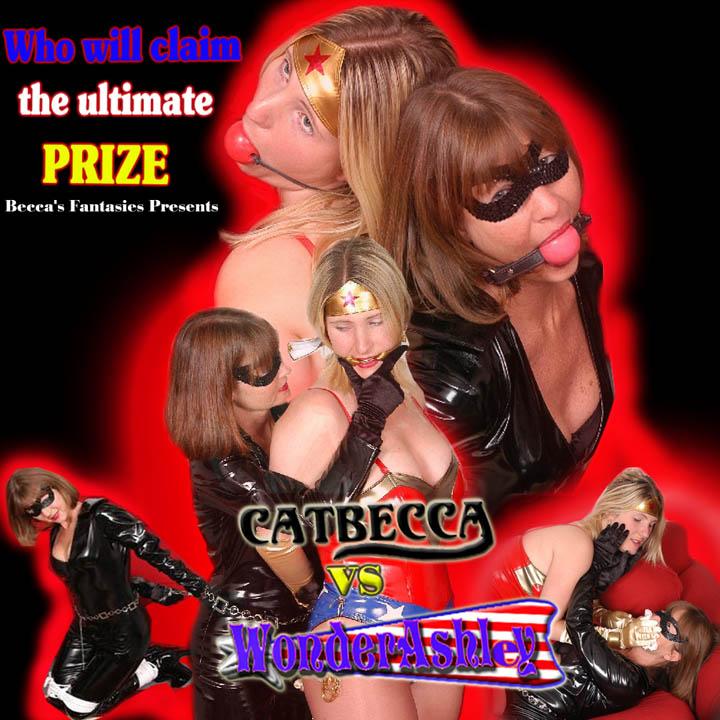 SuperBecca and CatBecca fight it out with Wonder Ashley, the loser getting chloroformed and tied up. A gallery of sample pics is here.
RealOne clips from the movie are here and here. You may find it helpful to download them to your disk (right-click on Windows and Linux, ctrl-click on Mac) and view them from there.
---